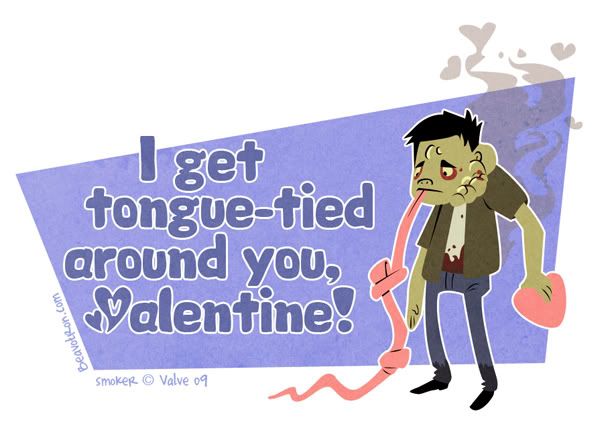 So far in this series, I've talked a lot about underestimated units; Lictors are reviled as terrible, but they are quite usable, in the right army, at least. Ymgarl and regular Genestealers both have their places in aggressive armies; Warriors also have their jobs to do. But there's one unit that, against the odds, has been almost completely ignored despite being uniquely helpful and relatively inexpensive: the Venomthrope.
Venomthropes are, at first glance, pretty simple: they give a 5+ cover save to anything near them. This is mainly beneficial to Monstrous Creatures, who otherwise struggle to get cover, but it's also useful to your front rank of troops, who are often forced to choose between getting cover and moving into better positions. However, the benefits of their aura are actually much more significant than that.
Units within 6" of them benefit from defensive grenades- which is a nice way to cut down on casualties from being charged, especially from units with naturally low attacks values (Tactical Marines, etc)- more importantly, however, the aura forces a Dangerous Terrain test on anything that charges such a unit. That means that 1/6 of their models simply disappear before getting into a fight- which is a big deal against both horde units (who rely on number of attacks to win) and elite units (who can little afford to take "free" casualties.) That's not the real golden part, though- those of you who are familiar with your rulebook might remember that anyone who makes a difficult/dangerous terrain test when charging strikes at I1 unless they have grenades- and a surprising number of units, bar Marines, don't have grenades. So not only are you denying them attacks, you're also killing models
and
insuring that you strike first.
This multiple utility against both shooting (granting a cover save) and assault (grenades plus dangerous) is what makes Venomthropes so effective, as they act as a force multiplier against virtually all kinds of enemies. They do, however, suffer from a weakness of many Tyranid units, namely occupying the Elites slot and thus competing for space with our primary anti-tank. If this can be mitigated, Venomthropes can be very dangerous additions to a force.
While it obviously benefits from its own ability, the Venomthrope is also a normal infantry unit and thus is relatively easy to get cover for- and, considering its role, you are going to need it. When possible you will want to split your Venomthropes into multiple units so that they can Go to Ground as the situation necessitates without unduly crippling your ability to advance; having a Tyranid Prime join them is also not a bad idea, as it lets you soak up S8/9 wounds safely and gives a couple additional hits you can take.
There are two basic ways we can take advantage of their benefits, roughly corresponding to the two types of protection they offer. First off, we can make best use of the cover save to advance on the enemy at maximum speed, using natural cover only where it is convenient and otherwise eschewing the common practice of hopping from terrain piece to terrain piece in favor of simply walking straight into them. This army would be maximally aggressive, intending to shove itself right down the throat of the its opponent and choke them to death; it would also want lots of MCs, who benefit the most from its cover-granting. In this iteration, our Venomthropes are largely transitory- we only need them on turns 1-2 as we are closing for our charge- beyond that we will hopefully be in combat or otherwise amongst their forces, so if the 'Thropes die, we aren't really concerned.
1850pt Tyranid list
1 Hive Tyrant (2 Devs, OA)
1 Tyrant Guard (Lash Whips)
1 Venomthrope
1 Venomthrope
10 Termagants
1 Tervigon (Cluster, Catalyst, Toxin)
8 Genestealers (Toxin)
8 Genestealers (Toxin)
1 Harpy (Cluster, HVC)
1 Harpy (Cluster, HVC)
1 Trygon
1 Trygon
1 Trygon
The second would be a more defensive army, intending to advance into midfield and claim the objectives while daring the enemy to come to it. The melee benefits are key here, as we want to make it impossibly difficult to assault us and push us off the objectives we hold while simultaneously being a pain to shoot at us. Contrasting the other army, here we want lots of auras buffing our units and small critters that can be strung out to cover an area and force the enemy to repeatedly make Dangerous Terrain tests as they charge each successive unit to get rid of them. In this list we want to keep the Venomthropes alive much longer, as we need them alive and hindering assaults until the final turns of the game. Thankfully, however, we can more easily afford to Go to Ground, as we don't need to be advancing on the enemy nearly so much in the later turns.
1750 Tyranid list
1 Hive Tyrant (HVC, OA)
1 Tyrant Guard
1 Tyranid Prime (Regen)
3 Venomthropes
3 Hive Guard
3 Hive Guard
10 Termagants
10 Termagants
1 Tervigon (Cluster, Catalyst, Adrenal, Toxin, Regen)
1 Tervigon (Cluster, Catalyst, Adrenal, Toxin, Regen)
1 Harpy (HVC, Cluster, Regen)
1 Harpy (HVC, Cluster, Regen)
Note the use of Regeneration all across this list (and at the slightly lower points value) to further increase survivability. Harpies take the place of Tyrannofexes here, since we already benefit from an easy 5+ cover save and getting long-range shooting on the cheap becomes more important.