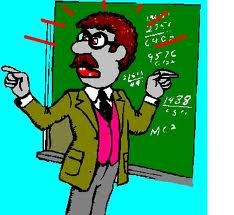 Oh hey there, I was just sitting here looking at every other army in the game and wondering why Marine players are always bitching and moaning about how terribly Tactical Marines are, how many points they cost for nothing, etc, etc. Lemme tell you what, my friend, most armies would
kill
for troops as good as Tactical Marines. The fact that you are spoiled rotten and don't appreciate does not garner a whole lot of sympathy from me.
"But they're horrible in melee!" Unless you compare them to, you know, a unit that's actually
bad
in melee. Like Tau. Or IG. Do you know how many Marines it takes to beat a unit of Guardsmen in combat? Two.
"They're so fragile!" Hahahahahahahahahaha. No, I'm sorry, are you the army with the defining "best save in the game"? And do you get 35pt transports and ATSKNF? Yeah, go to hell.
"They only get one heavy one special! Two (heavy/special) weapons would be better!" Hey, you know who doesn't get ANY tank-killing guns in their troops squads? A lot of armies. The fact that your four-man squad is still going to be capable of wrecking a Land Raider is kinda a pretty huge deal most of the time.
"They're expensive!" Huh, yeah, 205 pts (Rhino/MM/Flamer, the "good" build)
is
quite a few points. Well, let's look at what other armies pay:
Blood Angels: 225pts (double-melta ASM in Rhino; 20 pts gets you more CC and Fast, but kills your midfield game)
Daemons: 75pts (5 Plaguebearers; a unit that literally does nothing but squat on an objective, and their other troops aren't much better)
Daemon Hunters: 125pts (5 IST, 2 Melta, Rhino; not exactly sturdy, their other choices are hilariously overpriced)
Dark Angels: 220pts (they're just worse than Space Marines!)
Dark Eldar: 150pts (10 Warriors, Lance, Blaster, Raider; protip: this is the only good unit in the codex)
Eldar: 170 (DAVU with Cannons; tough transport, scrawny dudes, minimal shooting)
Guard: 165pts (melta-Vets in Chimera; die instantly the moment their ride goes away)
Necrons: 180pts (10 Warriors; no specials, no useful abilities, nothing, just a vague shambling mass of "we're sort of hard to kill")
Orks: 142pts (11 Boyz, PK/Pole Nob, Trukk; uh, yeah, Trukk Boyz are terrible)
Space Wolves: 205pts (melta-Hunters in Rhino; better when closing, can't bunker, Ld8)
Tau: 145pts (6 FW, Dumbfish; has no heavy or special weapon, extremely fragile)
Tyranids: 115pts (50% of 10 Gants + Tervigon; weak in CC, limited anti-armor)
Witch Hunters: 194pts (10 Sisters, 2 Melta, Faithful, Rhino; I'd pay 11pts to be T4, I think)
So it's looking like most armies pay at
least
100pts for their troops, with some very rare exceptions, and most of them are in the 150-200 range and have significant disadvantages over Tacticals. I'm sorry, how "overpriced" were they again?
Tacticals are not the best unit in the SM codex. They are not a "WOW!" unit, something that blows you away and makes you want to pick up the army. They are solid performers in a variety of roles, and they pay for their versatility both in points and in specific ability at any one task. But they
can
do virtually anything with some limited skill, a virtue that most armies are severely lacking in. One Multimelta is hardly likely to kill off all the enemy tanks, but when all your HS options have been cleared off the table and you're still staring down several vehicle hulls, you will appreciate not just sweeping to the enemy. Likewise BA and SW both have "superior" options... at specific roles that fit their codex. SM troops (and units in general) are much more capable of doing a variety of things and lack the specific weaknesses of BA and SW.
It would be awesome if you could use Sternguard instead of Tacticals and you didn't have to pay extra for them and everything was exactly like you wanted it. Tough titties; every army has things they have to deal with, and for Marines, it's taking some generalists in the Troops slot that may or may not fit your particular plan. Learn to build your army around the codex and stop complaining about one of the best troops in the game.
I now have so many authors they keep stealing my thunder(bubble)! I've got a rather lengthy post in the works about Tactical squads so keep your eyes peeled and discuss until then.