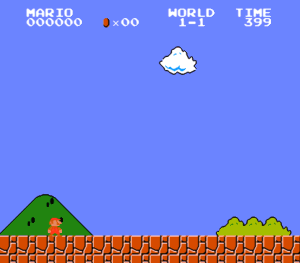 I have, on occasion in my ranting and raving here and elsewhere on the internets, mentioned a concept that I have never really explained nor do I think is common terminology. So, in the interests of clarity- and because I think the concepts included herein are useful to more than just me- I intend to explain what I mean when I refer to "low," "mid," and "high" levels of play. The terms are somewhat mutable, being applicable (in my mind, at least) to not simply a given player's skill but also to the development of the game as a whole, something we'll touch on a bit more later. However, for now, let's focus on the three distinctions of skill tiers.
Low-level play is where everyone begins the game. It includes not just what might be considered "noobs," but also large segments of the gaming population that simply never make the effort- or don't want to, or can't- to advance their game. (There is nothing wrong with this, understand, just as not everyone wants to advance their painting technique or converting skills; it's a matter of what parts of the hobby one enjoys.) Low-level players are still grappling with the rules of the game; they almost certainly do not know them all, and if they do they have not truly grasped them in terms of how they can be used. A low-level player might not think to tank shock an enemy off an objective, for example, or that charging multiple units would allow him to prolong combat or hit targets more selectively. Low-level players will tend to focus on the raw numbers of the game, since these are the most easily graspable- to this end the units they will find most impressive and powerful are those whose raw combat numbers are very high, such as MCs, Nobz, Terminators, etc. Low-level play tends to focus on hard counters to units- if he's got Termies, you bring plasma, if he's got Land Raiders, you bring Melta, etc- rather than attacking the strategy or tactics behind a unit. "Rock" units are extremely effective in this sort of play, which is why Biker Nobz and such are so often regarded as unbeatable.
A mid-level player has mastered the basic rules of the game to a reasonable degree- though of course, being only human, they are still quite likely to make mistakes- and is primarily concerned with interactions. Where a low-level player sees a mass of individual units, a mid-level player looks at combinations of units acting in concert- a Carnifex with attached Tyranid Prime, or Inquisitorial Stormtroopers riding in an Immolator, for example. Mid-level play looks largely to the tactics of the battlefield and the armies involved- how can I push him off that objective, is there a way to lure those Berserkers over there, etc. Where a low-level player looks at his immediate goals in the game- even if advancing those goals forward several turns- a mid-level player is looking at a larger scope of how the battlefield interacts in various ways, such as whether denying one target will open another, etc. Mid-level players will often be concerned with efficiency in their lists: how good of a job does this unit do for its points, how much of something can I get in a Force Org slot, how many of a unit type can my list run? If mid-level players are characterized by a mistake, it is being unable to see the forest for the trees; units that are powerful in isolation will be unduly well-regarded, as will codices that offer a plethora of strong choices with little synergy between them.
High-level play is the theoretical endpoint of the game. A high-level player knows the rules and units like the back of his hand and has advanced to truly fighting at the strategic level- interactions of not just one or two units, but the whole army against the opponent's army. Seeing the strengths and weaknesses of a particular force- for example, noting a lack of long-range firepower, or seeing no effective countercharge units- is the bread and butter of high-level analysis. A high-level player will be fighting to win the game from turn one; they have a plan for how they expect the game to go, even if that plan is only generalized, and a strong enough grasp of the mechanics of the system to make it viable. Fighting a high-level player (if one is lower-level) may feel like getting led around by the nose- one can win localized battles, but it always seems that the tide of the game is against you and every step advancing results in a two-step retreat. Where a mid-level player attempts to dictate their opponent's actions, a high-level player will dictate the flow of the game by virtue of unit setup, target selection, etc, trying to force an opponent to play into their overall strategy. High-level list building will be notably different because they are sensitive to the concerns of sufficiency of elements, roles within the list, and the synergy of the different units in the jobs they do. For a high-level player, the opponent and their army as just as important as his own, and they will attempt to manipulate them in very much the same way.
Of course, these are all generalizations- nearly every low-level player will have some epiphanies when they realize that particular combinations work extrordinarily well together, or that certain "builds" just seem to work right and tweaking the units causes it come apart. It is, I think, these epiphanies that pave the way into leveling up of a player's game as they grasp the concepts that drive the higher skill levels. And, contrawise, high level play must still be concerned with all the factors of the lower levels- the process is additive, becoming more complex with each stage.
Likewise, not all players advance their game wholesale from one level to the next- almost never, in fact. More commonly there will be a patchwork of understandings across various subjects; a player might be excellent at strategic thinking but still have trouble in applying it to unit roles, for example, or be an excellent number-cruncher with very poor concepts of unit synergy (and thus give a unit both Storm Bolters and Lascannons, say.)
The idea of levels of play is also extendable to the game as a whole- the metagame or game culture, one might say. A game where the culture is still low-level has not really agreed on what is good and what is not; they player base
as a whole
has not really grasped what works and what doesn't, and "builds" (be they armies, decks, character picks, or what have you) will be very scattershot, with little agreement on what ranks as competitive. A mid-level of game culture has largely resolved these issues and is solidly exploring the boundries of its system, figuring out what can be done and what cannot. A high-level culture has fully realized the possibilities of what can be accomplished and is largely left to map strategies against each other. By this scale, I believe that Warhammer 40K is only a low-level game; the community, for the most part, does not even agree on what strategies/units are viable and there is (for the most part) no really good, concise information on how the game functions as is present in other systems. For comparison, Magic: the Gathering is a game with high development- each new set is quickly dissected, analyzed, and fit into the framework (or creates a new framework) of understanding for how the game functions. Amongst the most skilled players in the hobby there is a general consensus of which cards are good and which are not, and also such a consensus on which major strategies are viable within a format. ("Format-breakers," here, are a major flag for mid- or high-level play, as at lower levels there
is
no widely-present format to be broken.) WH40K sits where M:tG did back around the time of the the Ice Age expansion or thereabouts; interactivity of elements is still not widely understood and even basic game concepts (card advantage/suppression fire, tempo/mobility) are foriegn to most players, resulting in a highly fragmented tournament scene.
Why all these words explaining what I mean about "levels" and such? Because first, having a common vocabulary to communicate with is a prerequisite for being able to advance. If I can't tell you
why
I think something, I'm not going to be able to show you how I arrived at that conclusion and how my evidence supports it, nor will you be able to usefully argue your side against me. Secondly (and here I will narrow my view back down to 40K), not all armies are equally competitive across the various levels of play. There will be further words on this subject to come- indeed, this article itself was basically a setup for another article that I could not effectively write without first explaining what I meant here- but suffice to say that the learning curve and flexibility of various armies does not extend equally in all directions.